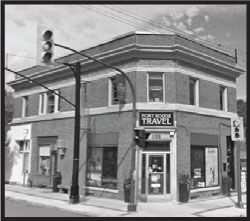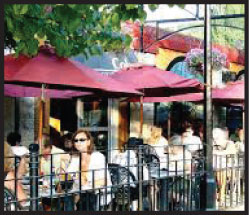 Nestled in the heart of Corydon Village and within close proximity to trendy shops, restaurants and bars, Upstairs For Hair is located in a charming historic heritage building at the corner of Corydon and Lilac.
We're close to all that drives this funky, favourite neighbourhood... restaurants, bars, grocery stores, gifts shops, florists, spas and the best Italian food this side of Rome!
Visit our salon for the ultimate Upstairs experience and then meet a friend for lunch, grab dinner and a drink on a nearby patio or shop for just about anything your heart could desire.